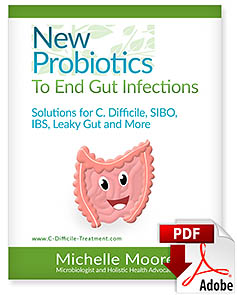 Thank you for requesting our free e-book: New Probiotics to End Gut Infections.
Please open the email we just sent you that has a link to confirm your request.
Be sure to check your SPAM folder if you don't see the email.
Contact Us
If you have any trouble receiving your email or downloading our e-book, please contact us here and we will help you.
Be well,
Michelle and Les Moore
Founders of Embrace Health, Inc.